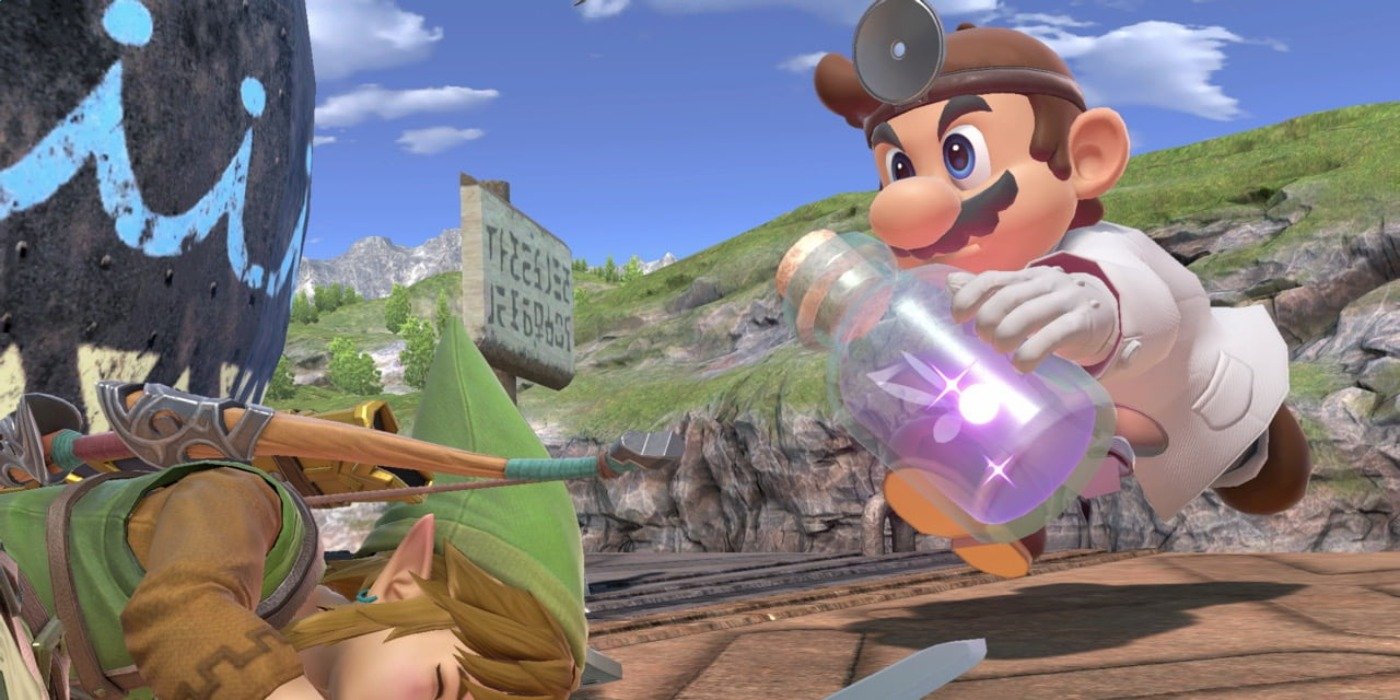 The final six DLC for Super Smash Bros. Ultimate will be delayed by the coronavirus, even though they aren't all intended to be released until the end of 2021. The most recent DLC character for Super Smash Bros. Ultimate was Byleth from Fire Emblem: Three Houses, but the disappointment surrounding that reveal was quelled by the announcement that six more characters were on the way.
Masahiro Sakurai revealed that Super Smash Bros. Ultimate would receive a second Fighters Pass, and it would include six characters, unlike the five that were in the original Fighters Pass. The next six characters will be the last ones added to the game and they are all expected to be released by December 31, 2021. Nintendo has had a habit of releasing DLC earlier than the intended (as was recently the case with the Multiplayer Pack for Luigi's Mansion 3), so fans are expecting the second Fighters Pass to conclude before then.
Continue scrolling to keep reading
Click the button below to start this article in quick view.
Related: Smash Ultimate's Latest Spirit Additions Are Kind Of Weird
It seems that the reduced working hours brought upon by the coronavirus will slow down the release of the second Fighters Pass. Masahiro Sakurai recently revealed in his regular Famitsu column (via. VideoGamesChronicle) that a planned internal presentation regarding a new DLC fighter was delayed, due to the reduced manpower. Sakurai also stated that the development of the characters would be delayed and that planned announcements regarding them could be canceled (or more likely, rescheduled).
It's possible that Sakurai is referring to a character reveal that was planned for E3 2020. We now know that E3 2020 has been canceled over coronavirus fears, but Nintendo could still announce everything that was planned for E3 during a Direct. Nintendo announced two new fighters during the last E3 Direct (Hero from the Dragon Quest series and Banjo & Kazooie), but it's possible that these delays will prevent any Super Smash Bros. Ultimate reveals from happening at all this summer.
Masahiro Sakurai is infamous for going into work while still healing from injuries and sickness. Sakurai has discussed passing out at the gym and going into work while hooked up to an IV drip. A video game can't be developed by one person alone and not everyone is willing to hurt themselves making a video game, nor should they be. The second Fighters Pass already has a generous release window and it's likely that the fighters won't be delayed too much.
Next: Super Smash Bros. Ultimate: How To Get Into Elite Smash
All of the characters in the second Fighters Pass for Super Smash Bros. Ultimate are expected to be released by December 31, 2021.
Source: VideoGamesChronicle
GTA Online Map Theory Backs Up GTA 6's Vice City Location Rumors